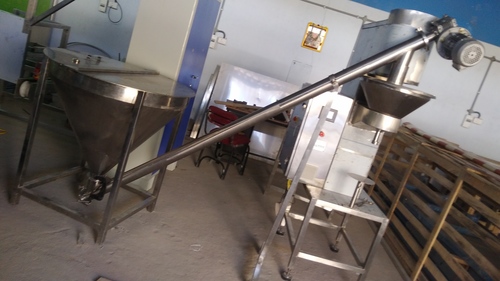 DUMP YARD FILLING MACHINES
Product Description
For maintaining the ecological balance of the environment, we are marketing in an incredible ambit of Dump Yard Filling Machines. They are made using the high-tech techniques and tough components and parts. These machines help in compressing large volume of waste with effectiveness and efficiency. They have a rugged structure that allow them to perform continuously for a long term period without any type of default. The Dump Yard Filling Machines provide an effortless operation and have many automatic features that give an optimum utilization. They are checked before their delivery to clients to avoid the chances of each and every kind of defect.

DUMP YARD POWDER FILLING MACHINE:
Our semi-automatic powder filling machines packs 1 gm to 1 kg with size parts consisting of auger and funnel. These semi-automatic powder filling machines have the following features:
We mainly deal in South India

FUTURES:-
Clutch and brake mechanism is vertically mounted for high accuracies and minimum wear and tear.
Separate drive for stirrer. the set of stirrers are machined for a knife edge, to stir the product appropriately for high accuracies.
High-resolution star wheel with a 4-digit Presentable Digital Counter (PDC) precisely sets the quantity to be filled.
Set of castings properly aligned with rubber sealed bearings for a sturdy and maintenance free machine.
Imported poly-ribbed v groove belt used in the pulley to ensure no slip, for accuracies.
A grid at the bottom of the auger ensures a drip free auger during filling.
Built in electrical panel with due protections.
Accuracy: +/-2% depending on the consistency of the product density.
Optional GMP standard machine with s.s. body.
Power required: 3 phase, 1.5 hp.
Products that can be filled include pesticide powders, pharmaceutical powders, food powders, chemical powders, detergents, cosmetic powders, tooth powders etc.
Contact Us
North Kamala Nagar, ECIL, kushaiguda, Hyderabad Telangana India 91--7729991111
Phone :91--7729991111